Senator McCaskill's office as has asked us to make an inquiry to our clients to see if any of you have been affected by the aggressive practices of patent trolls. If you have, would you please forward your comments to [email protected] and cc me. They would prefer to have the information by this Monday at the latest.
Note from McCaskill's office:
Senator McCaskill introduced legislation last week to curb some of the aggressive practices of patent trolls – press release is below. Specifically, the bill is aimed to bring transparency to the vague patent demand letters sent by aggressive patent trolls. We are looking to hear from Missourians/ Missouri-based companies who have received a patent demand letter from a patent troll. Do you know if any of your members have received these letters and would be willing to share their story w our office and/or the media, should we receive press inquiries? Our press office would give the company a heads up before they are contacted by each media outlet.
We are looking to compile a list as soon as possible – apologies for the tight turn around on this! Please do not hesitate to reach out with any questions.
Thanks for your help,
Shelly Cunningham
Michelle Cunningham
Director, Missouri Procurement Technical Assistance Center
UMKC Innovation Center
4747 Troost Avenue, Suite 105
Kansas City, MO 64110
(816) 235-2891
Fax (816) 235-2947
[email protected]
http://www.moptac.net
BIG Characters Wanted for TV Show
This appears to be a little bit more than just a TV show. In an email to me the producer mentioned that their "…CEO made MILLIONS of dollars off of one crazy, wacky idea, and he is ready to help other inventors do the same."
However, it is show business and they are looking for "…BIG CHARACTERS with WACKY, CRAZY, or groundbreaking INVENTIONS, No idea is too BIG or SMALL!"
The show shoots in the Midwest but they are open to any finalist who is willing to travel to take a meeting with their CEO and participate in the shoot. Here is a link to their flyer http://joey-g-casting.tumblr.com/
To be considered, email [email protected] with:
Contact Info
Picture of you
Pictures of your product or outline of your idea in a few sentences
Brief description of you and your life!

The Inventors Center of KC will have a booth at this conference and look forward to seeing you there.
                                                                                Click this photo to find out more and Register.
http://www.uspto.gov/inventors/events/KANSAS_main.jsp
The Innovation Institute and the WIN-I2 Innovation Evaluation Service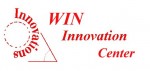 The WIN-I2 Innovation Evaluation Service is an inventor/innovator assistance service that provides inventors, entrepreneurs, and product marketing/manufacturing enterprises with an honest and objective third-party analysis of the risks and potential of their ideas, inventions, and new products. WIN-I2 is an expression of support for inventors and innovators by the Innovation Institute and our WIN Affiliates.
WIN-I2 has two components. The first, launched in 1979 by the Innovation Institute, is our Preliminary Innovation Evaluation Service (PIES), which is for inventors and people with new product ideas. The second component is our Product Assessment Service (PAS). Two of the two important changes in PAS program since it was first started-we have improved and expanded our product assessment format, and we now invite manufacturers and product marketing firms world-wide to submit their products for an assessment of their potential in the American marketplace.
Just as most inventors do not have the expertise to patent their own inventions, most lack the know-how to determine the commercial potential of their ideas and inventions. This is why WIN focuses on invention evaluation. We feel we can best serve inventors by helping them avoid costly mistakes. The same is true for entrepreneurs and product marketing/manufacturing enterprises, especially if they are entering a new market where they have little or no experience. Even large firms can benefit from a systematic, multifaceted, third party review of their ideas, inventions, and new products.
We're often asked for referrals to patent attorneys.   There are many good sources of information.   We recommend you interview several before making a decision.
The folks that know, support and participate in ICKC are:
Robert J. Lambrechts, partner  (former ICKC board member)
Lathrop & Gage
10851 Mastin Boulevard
Building 82, Suite 1000
Overland Park, KS 66210-1669
T: 913.451.5126
Arthur Shaffer, principle  (former ICKC board member)
Intellectual Property Center, LLC
7101 College Blvd.
Suite 1520
Overland Park, Kansas 66210
 (816) 363-1555 Missouri
(913) 345-0900 Kansas
(913) 345-0903 Fax
Provisional Patent Researchers
Robin Westlin     (ICKC member)
1-800-527-6246 voice
1-888-527-6246 fax
(913) 262-8410 local voice
Damon Kali - (referred by InventRight)
(408) 420-2381
Click Here To Order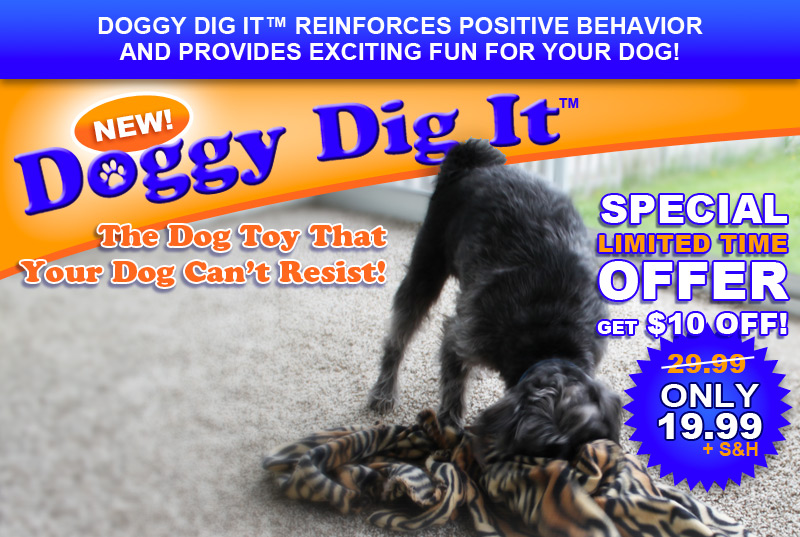 Contact inventor, Pam Woods, for licensing or product info:   816-510-8417
Find out more at www.DoggyDigIt.com
I'm working for an Austrian TV Network.  At the moment I'm researching for an international co-production on a TV series about inventors and their inventions. The purpose of the series is to make people aware of the amazing work inventors are contributing to today's society and to show interesting inventions which might still be out there, but didn't get a chance to get seen by the public so far. On the show inventors get the chance to show their inventions to the world and we want to help to bring their product on the market.
We are especially interested in things like Green-Technology, news ways of transportation, new energy sources (very efficient, cost-effective, etc.) and inventions in general which might be the next breakthrough invention. What also would be very interesting to our viewers are the experiences inventors have during the development of their inventions. Maybe you had a great idea but couldn't raise money for it because the industry, for example oil industry, was interfering.
During my research I found your organisation and since you are dealing with inventors in your daily business I hoped there is a way you could help me to get into contact with the right people. Are there any inventions you heard about which you think we would be especially interested in? Is one of your inventors interested in a appearing on the show? At the moment we are already in the progress of raising funds and at the end of the show we want to award the best by viewers voting on the inventions. If you are interested or know somebody who would fit into the show please contact me.
Thank you for your efforts!
Sincerely,
Martin Hartinger
Martin Hartinger
Research
Cinevision TV+Videoproduktion GmbH&Co KG
Speisingerstraße 121-127
A-1230 Wien
Tel.: +43 1 801 44 - 204
Fax:  +43 1 801 44 - 210
email: [email protected]
The creators of Food Network's Invention Hunters are casting a new invention show for a big-time cable network!!! We're looking for the craziest, brainiest, and zaniest inventors the American inventing community has to offer. We don't want your inventions, we want your personality! We want to showcase the REAL life of an inventor and their family… the ups, downs and inbetweens.
We want serial inventors that, eat, breath and sleep inventing. Everyday are you drawing, building or testing your inventions for your many clients? Are you constantly on the prowl for new investors to fund your projects? Do you have a lab? A huge client list? Associates? A scar on your left cheek, a nose ring and tattoos?
Kidding.
The nose ring and the scar doesn't matter so much, but you better have tattoos!
Kidding.
BUT, we do want your life to be fascinating, inspirational, entertaining and well… made for TV! Some good fictional examples would be: Rick Moranis in Honey, I shrunk the Kids, DOC from Back to the Future or even Gene Wilder in Young Frankenstein. If you're like anyone of these characters – please send us 2 minutes of video. We want to see you and all the fun characters in your life. Here's your chance to be the next Pawn Stars TV family… the Duck Dynasty TV family… the Gold Rush TV Family… the Real Housewives TV family…
Kidding.
But seriously, if your life is like a TV show and you're an inventor that invents every, single, doggone day of the year – we want to try and make you famous through the wonderful world of television.
Send tape to [email protected]
Copyright © 2012 Lucky Dog Films, All rights reserved.
A major New York City production company is seeking off-beat, quirky characters for a brand new series.
Are you and your friends living the real "Big Bang Theory?" Are you the kings of "geek chic?" Are you on the cutting edge of inventing the next best scientific phenomenon? Are you and your friends intellectually light-years ahead of the rest, but still able to knock back a couple of beers? We're looking for tinkerers, fabricators, builders, inventors, innovators, etc.
If this sounds like you and you're between the ages of 25-40, we want to hear from you!
A major cable network is currently seeking unique individuals with a passion for technology, science, and inventions. From fascinating discoveries to hanging with like-minded friends, we want to see it all.
If you or someone you know is right for this, please don't hesitate to get in touch. For more information and to speak with a casting producer, please email [email protected].