The Get Motivated Business Seminar Tuesday, May 31, 2011 Sprint Center
Join Rudy Giuliani and the Dream Team of Expert Trainers for a day that you will never forget. Inspiration, motivation, celebration and business training combine to make this a powerful day that will change your life.
We have lined up the hottest speakers and trainers in the world for a one-day, power-packed, motivational business training extravaganza. What do you want? To make more money? Sharpen your business skills? Sell more? Achieve your goals? Learn cutting-edge marketing, communication, time management, and money management strategies? Great News: You will get all of that and much, much more at the Get Motivated Seminar.
Revitalizing American Innovation
Inventors Digest fosters the spirit and practice of innovation. Inventors Digest is committed to educate and inspire independent and professional innovators. As the leading print and online publication for the innovation culture, Inventors Digest delivers useful, entertaining and cutting-edge information to help its readers succeed.
Inventors Digest magazine is now in its 25th year. The magazine is available by subscription and at selected newsstands.
VALIDATION is the first step.  
Find out if your idea is unique and marketable or already available online?  You'd be surprised how many people miss this simple step.   Start by going to any of these sites and enter in the keywords that describe your product.  Keep a list of what you find out and what keywords are most relevant because you'll need this information later.  
www.google.com       
www.yahoo.com     
www.msn.com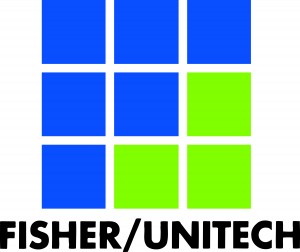 ICKC Meeting Sponsor 
FISHER/UNITECH, established in 1993, provides Product Lifecycle Management solutions to discrete manufacturing companies. The company's focus is on process improvement for product development, including the disciplines of industrial design, engineering and manufacturing planning. Process improvement is obtained through the integration of advanced software and hardware-based solutions to replace legacy systems.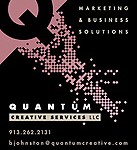 ICKC Corporate Sponsor
Strategies for new business development. Advertising and marketing communications. Ideas that help you grow.
CEO SPACE is an International, invitation only CEO & Professional trade show that ripples customers a full year after joining. Using meals to accelerate new client relationships that progress to three customer group evening presentations daily for a full week, CEOs and professionals can often develop more new business in a week than they would otherwise develop in a full year. Each of our five CEO SPACE trade shows provide powerful education upgrades at post graduate level for senior management and professionals in private practice. A money back guarantee assures the new member their experience will be profitable. Entrepreneurs from a growing number of nations worldwide attend. The non-gaming Las Vegas five star resort location details are located under the class date tab on this site. Protecting hotel space at CEO SPACE group discount rates is a one click link under the class date tab. Lifetime membership provides access to all trade shows for a single price plan. Ask about special price plans.
Have a great idea and need money? Finding money for your risky new technology is very difficult. "Funding your High Tech Innovation" will discuss angel and venture investors, Fed Funds for leading edge innovation, equity considerations, and how to get your act together. This Brown Bag lunch will be held from 12:00 Noon - 1:00 PM on Wednesday, April 6th in the Dockery Building, Room 107 on the UCM campus. 'Brown bag lunches' are educational and networking events targeted to entrepreneurs and to those considering taking the leap. 
For More Information:
Donna M. Chaffee,
Office Professional Institute for Entrepreneurial Studies & Development and the Entrepreneurial Innovation and Development Corporation d/b/a Entrepreneur Zone
University of Central Missouri Dockery Suite 103A Warrensburg, MO 64093 Office: 660-543-8388 Fax: 660-543-8159 E-mail: [email protected]
We are pleased to announce the new Edison Nation Innovation Fund. The first of its kind, we are once again changing the way your product ideas are financed and brought to market forever.
When we launched Edison Nation, we partnered with major retailers and manufacturers to help them fill specific product needs through our Live Product Searches. Along the way we've learned that many great ideas come when you aren't looking for them at all. With the Edison Nation Innovation Fund, we are searching for, investing in and bringing to market those ideas that break the mold.
The Fund was specially created to find product and technology innovations spanning any industry. Pitch those ideas that need to be discovered and if selected, we'll invest up to $250,000 to bring it from idea to shelf — just like the ideas featured in our television series, Everyday Edisons. As a bonus, if you are an Insider and your idea has patent protection, you will be automatically entered into our brand new Insider Licensing Program.
Click here to learn more about how we're revolutionizing innovation together!
We're seeking a name for a new cold therapy solution. This solution offers a malleable gel pack that can provide fast cooling relief to many areas of the body while staying firmly in place. We'd like a name that is appealing, memorable, unique, and reflects the product benefits. Because the name might be applied to heating products at a later point, please don't use cold-related names/themes. The winner will receive a Skybar™ ONE Wine System, a $399.99 retail value.
Click here for entry forms and complete guidelines.
Big Idea Group
360 Route 101, Bldg 4A
Bedford, NH 03110
Fax: 617-963-7157
[email protected]
http://www.BigIdeaHunts.net
Your payment-enabled Android app could net you up to $25,000.
Hello Carrie Jeske,
Here's your chance to add a PayPal mobile payment solution to your Android app, win major cash and let us help create some industry buzz for your product.

Simply submit your Android app featuring a PayPal mobile payment solution by May 14, 2011 and you might win the grand prize of $25,000 or the 2nd prize of $15,000 or 3rd prize of $10,000. Get all the details at x.com/devchallenge.
In app or in browser, we have payments covered. PayPal mobile solutions enable users to quickly pay for goods and services through your Android application. It's easy to integrate—and drops you in the center of an exploding ecommerce market for smartphones and tablets.
Get started with PayPal mobile solutions: x.com/mobile
Full challenge details: x.com/devchallenge