Archive for the 'Education' Category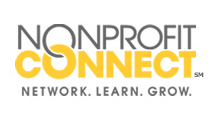 ICKC NONPROFIT MEMBERSHIP available for use for ICKC Board of Directors, Committee Chairs, Advisory Board Experts and Premium ICKC Members.
Nonprofit Connet provides:

EDUCATION
The need to invest in employee and board member education is endless, however, your resources aren't. Now, all of your employees, board members and volunteers can attend educational programs - including seminars, webinars and learning circles - at no charge.
RESOURCES
Nonprofits trust Nonprofit connect as the go-to source for subject-matter expertise. Your membership includes an ever-growing library of archived training, funding opportunities, online directories and much more.
NETWORKING
Want the community to know about your organization? Nonprofit membership includes discounted JobLink posting fees, free nonprofit directory advertising, discounted Philly Award entry fees, and more networking opportunities than you can count!
Refer to the membership rate chart below to find your organization's membership rate. Annual membership fee is non-refundable and non-transferable.
ICKC Board of Director, Committee Chair and Preimuim Member Training available under the ICKC Membership.    See this link for details.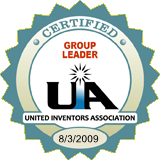 Join under the inventor clubs membership and when it asks you to pay, simply put in the discount code "myinventorclub" for a FREE membership.
https://web.memberclicks.com/mc/quickForm/viewForm.do?orgId=uia&formId=53961
We're often asked for referrals to patent attorneys.   There are many good sources of information.   We recommend you interview several before making a decision.
The folks that know, support and participate in ICKC are:
Robert J. Lambrechts, partner
Lathrop & Gage
10851 Mastin Boulevard
Building 82, Suite 1000
Overland Park, KS 66210-1669
T: 913.451.5126
David M. Pankros, Attorney at Law
4304 W 126th Terrace
Leawood, KS 66209
T: 913-871-6712
Todor Ozegovic
Lamfers, Sheehan & Ozegovic, L.L.C.
6333 Long Avenue, Suite 102
Shawnee, Kansas 66216 
Mobile: (888) 887-5065

   Order Here
Stephen Key, our ICKC keynote speaker in March, 2011 has written an excellent book!
One Simple Idea: Turn Your Dreams into a Licensing Goldmine While Letting Others Do the Work is a must read for anyone with a product idea.
Here's the archieve video.  Scroll to the guest speaker and book author, Stephen Key
Revitalizing American Innovation
Inventors Digest fosters the spirit and practice of innovation. Inventors Digest is committed to educate and inspire independent and professional innovators. As the leading print and online publication for the innovation culture, Inventors Digest delivers useful, entertaining and cutting-edge information to help its readers succeed.
Inventors Digest magazine is now in its 25th year. The magazine is available by subscription and at selected newsstands.
VALIDATION is the first step.  
Find out if your idea is unique and marketable or already available online?  You'd be surprised how many people miss this simple step.   Start by going to any of these sites and enter in the keywords that describe your product.  Keep a list of what you find out and what keywords are most relevant because you'll need this information later.  
www.google.com       
www.yahoo.com     
www.msn.com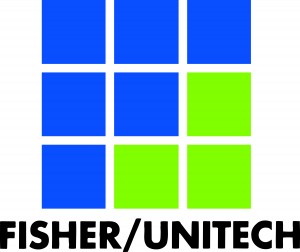 ICKC Meeting Sponsor 
FISHER/UNITECH, established in 1993, provides Product Lifecycle Management solutions to discrete manufacturing companies. The company's focus is on process improvement for product development, including the disciplines of industrial design, engineering and manufacturing planning. Process improvement is obtained through the integration of advanced software and hardware-based solutions to replace legacy systems.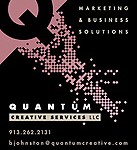 ICKC Corporate Sponsor
Strategies for new business development. Advertising and marketing communications. Ideas that help you grow.
Have a great idea and need money? Finding money for your risky new technology is very difficult. "Funding your High Tech Innovation" will discuss angel and venture investors, Fed Funds for leading edge innovation, equity considerations, and how to get your act together. This Brown Bag lunch will be held from 12:00 Noon - 1:00 PM on Wednesday, April 6th in the Dockery Building, Room 107 on the UCM campus. 'Brown bag lunches' are educational and networking events targeted to entrepreneurs and to those considering taking the leap. 
For More Information:
Donna M. Chaffee,
Office Professional Institute for Entrepreneurial Studies & Development and the Entrepreneurial Innovation and Development Corporation d/b/a Entrepreneur Zone
University of Central Missouri Dockery Suite 103A Warrensburg, MO 64093 Office: 660-543-8388 Fax: 660-543-8159 E-mail: [email protected]