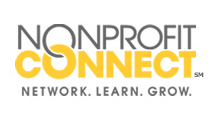 ICKC NONPROFIT MEMBERSHIP available for use for ICKC Board of Directors, Committee Chairs, Advisory Board Experts and Premium ICKC Members.
Nonprofit Connet provides:

EDUCATION
The need to invest in employee and board member education is endless, however, your resources aren't. Now, all of your employees, board members and volunteers can attend educational programs - including seminars, webinars and learning circles - at no charge.
RESOURCES
Nonprofits trust Nonprofit connect as the go-to source for subject-matter expertise. Your membership includes an ever-growing library of archived training, funding opportunities, online directories and much more.
NETWORKING
Want the community to know about your organization? Nonprofit membership includes discounted JobLink posting fees, free nonprofit directory advertising, discounted Philly Award entry fees, and more networking opportunities than you can count!
Refer to the membership rate chart below to find your organization's membership rate. Annual membership fee is non-refundable and non-transferable.
ICKC Board of Director, Committee Chair and Preimuim Member Training available under the ICKC Membership.    See this link for details.