Monthly Meeting

3rd Tuesday's

Tuesday, Febuary 15, 2011

Monthly meeting are free and open to the public. Donations appreciated.
6:30 to 9 pm cst sharp

Sign up for e-news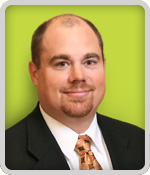 Commercializing Your Invention. Common Sense?
Kenny Durham

www.InnovatorsWarehouse.com


What is Intellectual Property? Webster's coins it as legal monopolies over creations of the mind, both artistic and commercial. It is the ownership of your ideas, the culmination of your ingenuity and the value of your dreams. Our history is rich with intellectual property and from the conception of the wheel to the first flicker of electricity, we are dependent on IP of the past, and as we continually enter new stages of a technological world we are becoming even more dependent on the IP of our future. The rewards for properly managed IP are immeasurable, as every idea has the potential to change the world.
Innovator's Warehouse was conceived after years of working deep in the trenches of the IP industry, experiencing first hand the struggles IP owners face. We realize your dream and recognize your hard work and are ready to treat your idea like it's the one that will shape the future of our generation and the ones that follow. At the Warehouse, we offer the tools and know-how to help the world's greatest resource reach its full potential. That resource is you, your creativity. Our goal is to maximize every single opportunity that owning IP offers its creator.
Meeting Location

in person

Kauffman Foundation Conference Center
4801 Rockhill Rd. KC, MO 64110

map
online

Participate via LIVE web stream

here
The Inventors Club of Kansas City (ICKC) is a Certified Member organization of
the United Inventor Association (UIA) and the GuideStar Exchange seal of approval.