Member Pages

Test your ideas and promote your invention online!

Now, ICKC helps you test your ideas, build sales, promote your invention to investors, secure licensing or find resource partners with our exclusive Idea Promotion Package™. Through a featured page on the ICKC website backed by Google AdWords and YouTube video, ICKC members now have a low-cost means -- a full-year IPP program is just $500 -- to develop and market their ideas and products.

$500 Membership Includes:

1-hour set-up consultation

1 page on the ICKC site

Up to 3 product photos

Product description

Product features/benefits

Website or link to PayPal

Google Keyword tool training

SEO consultation

Google Adword campaign reports

INVENTIONS

SERVICE PROVIDERS

SportsShade Canopy Awning
R2FACT Product Development
AccessorEaz Jewelry Organizer
Inventive Ideas Inc
JEI Structural Engineering
Look At These Results....
Almost $100 a month in adwords provided by ICKC grant.

54 clicks in less than 1 month with 5,441 Impressions of the advertising displayed.

Average first page postion in the 4th spot on the page.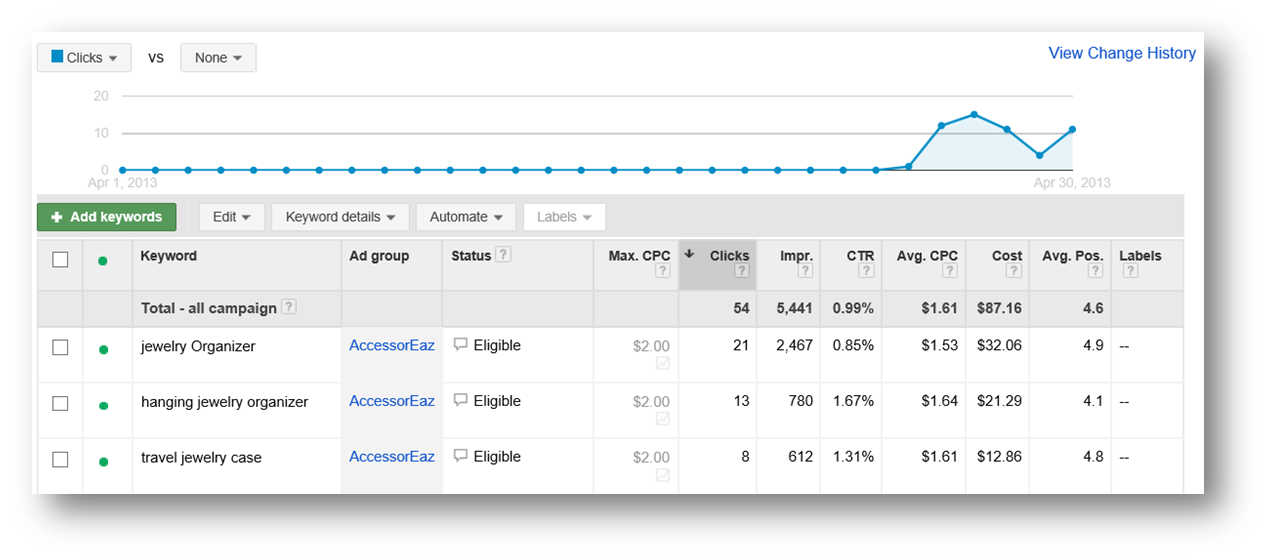 Last Updated (Saturday, 18 May 2013 02:32)