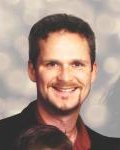 Past President
Lenexa, KS
816-994-8822
This e-mail address is being protected from spambots. You need JavaScript enabled to view it
Steve Pope is native to Kansas City, married for 13 years with two children 10 and 8. With nearly 20 years experience, he is CEO of R2FACT Inc., www.r2fact.com a consulting firm in Kansas City, MO, specializing in Design, Engineering, Prototyping and Manufacturing from "Idea to Delivery" as well as Graphic and Web Site support for Marketing and Sales. He holds a MS in Industrial Design from the Georgia Institute of Technology 1998 and BFA in Industrial Design from the University of KS 1991.

Prior to his R2FACT start-up in 2001, Steve developed his broad expertise in working directly for over twelve distinctly different firms in both Kansas City and Atlanta, GA in the concept development, design, engineering, shop, prototyping, documentation, manufacturing, production, quality control, packaging and shipping environments. He has played a key role in the development of point of purchase displays, products, and instruments for globally recognized companies such as Ascom Transport Systems, Charbroil, Chrysler, Garmin, Hewlett-Packard, Igloo, Lucent Technologies, Rheem and Thomson Consumer Electronics among others. Through R2FACT once back in Kansas City, he has developed products and machines for locally recognized Kansas City companies such as Difusi Corp., O'Neill Manufacturing, Peterson Mfg, Great Western Mfg, Top Innovations, The Stowers Institute and Garden Weasel among many others.

All through his youth and even today, Steve is fascinated with technology and how things work and look. Although a Product Designer for other businesses by trade, he's a problem solver and inventor by nature and loves to help others create. With a few patents of his own pending, he's working towards finalizing the development of his very own successful invention....still work in progress..